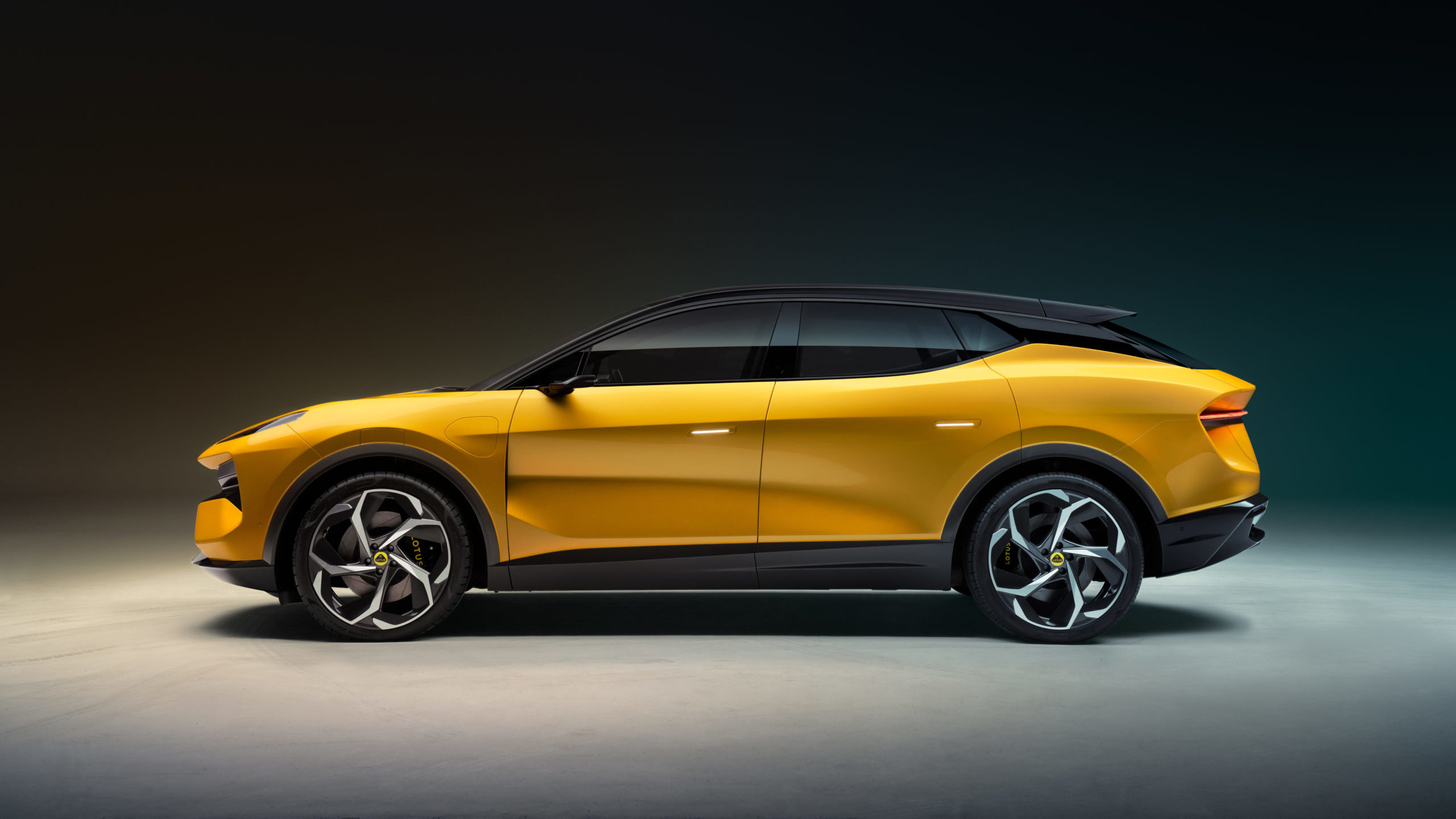 Lotus Eletre: World's First Electric Hyper-SUV Launched
Lotus Cars has today unveiled the world's first electric Hyper-SUV, the Lotus Eletre, during a livestreamed event in London – reaching its most significant milestone yet in its ongoing transformation to a truly global performance car brand.
The all-new and all-electric Lotus Eletre is a striking and progressive Hyper-SUV – the first of a new breed of pure electric SUVs. It takes the core principles and Lotus DNA from more than 70 years of sports car design and engineering, evolving them into a desirable all-new lifestyle car for the next generation of Lotus customers.
The company's famed expertise in the fields of ride and handling, steering and optimised aerodynamics have been carefully and respectfully evolved. The Eletre takes the heart and soul of the latest Lotus sports car – the Emira – and the revolutionary aero performance of the all-electric Evija hypercar, and reinterprets them as a Hyper-SUV.
A bold new dimension to the Lotus performance car portfolio, the Eletre delivers a significant number of firsts for Lotus – the first five-door production car, the first model outside sports car segments, the first lifestyle EV, the most 'connected' Lotus ever. And yet it remains a true Lotus, a beautiful car 'carved by air', packed with pioneering technology, genuine sporting performance and simplicity of purpose, designed and developed by a passionate and global team. The Lotus Eletre is alive with character and personality.
The Eletre is 4WD, has a battery capacity that's over 100kWh and with power from 600hp. A 350kW charger will deliver a 400km (248 miles) range in just 20 minutes. The car's target maximum WLTP driving range is c.600km (c.373 miles). It also comes with the ability as standard to accept 22kW AC charging which, where available, reduces the time plugged in.
Technology includes the most advanced active aerodynamics package on any production SUV, and intelligent driving technologies such as the world's first deployable Light Detection and Ranging (LIDAR) system.