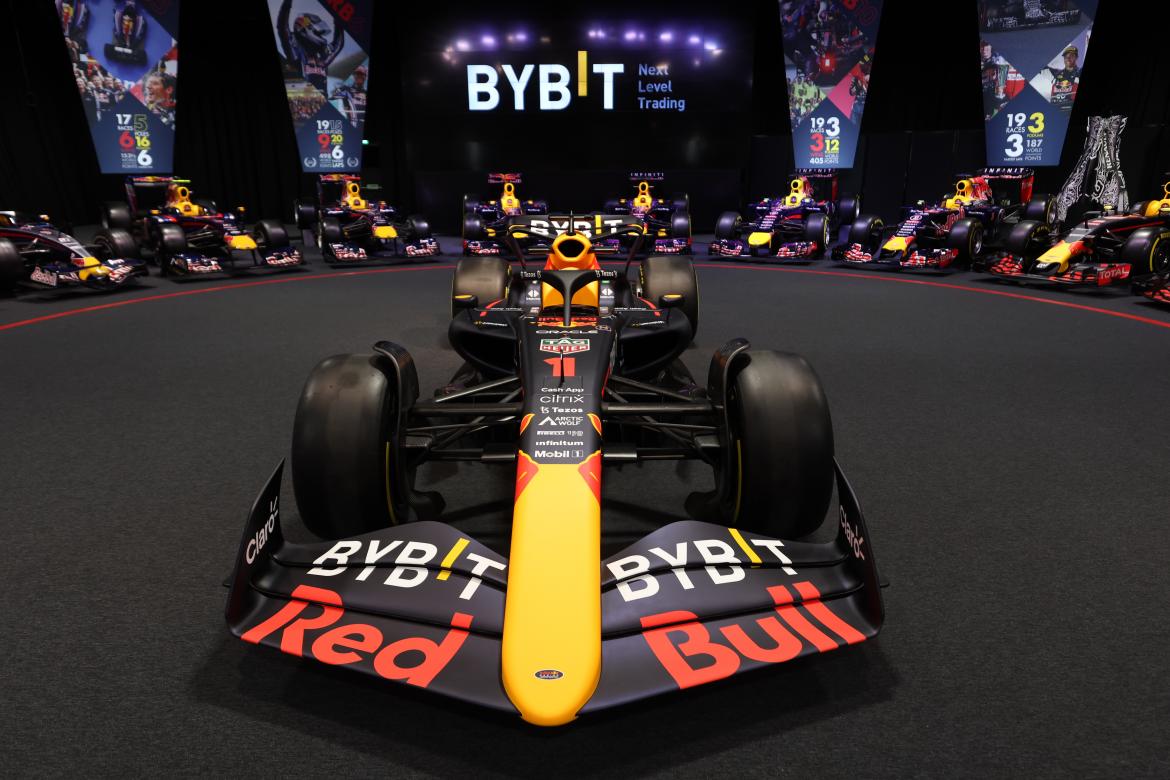 Oracle Red Bull Racing Trades Up to the Next Level as Bybit Join the Charge
Oracle Red Bull Racing today announces a partnership with leading cryptocurrency exchange Bybit, bringing the power of the digital economy to the Team, in a multi-year agreement that will see Bybit take on the role of Principal Team Partner.
Established in March 2018, the cryptocurrency exchange has grown exponentially and now boasts more than six million registered users worldwide. And as part of the new agreement Bybit will also join the charge as Oracle Red Bull Racing's exclusive Cryptocurrency Exchange Partner.
The collaboration will also expand Oracle Red Bull Racing's mission to grow fan engagement, with Bybit taking on the role of Fan Token Issuance Partner and Tech Incubator Partner. This will see the cryptocurrency exchange not only support the Team with the distribution of its growing digital asset collections but also see Bybit and Oracle Red Bull Racing engage with promoting STEM careers and introducing coding to new audiences. Bybit's core ethos is to support the Next Level of innovation, talent, and technology development – which aligns with Oracle Red Bull Racing's own ambitions as the Team develops and expands their Red Bull Technology Campus in Milton Keynes.
The partnership fee will be paid in a combination of cash and BIT, BitDAO's native governance token. BitDAO is one of the world's largest decentralized autonomous organizations (DAO) supporting builders of the decentralized economy, allowing BIT token holders to vote on proposals to foster technologies that present entirely new ways for people to work, engage, and transact together.