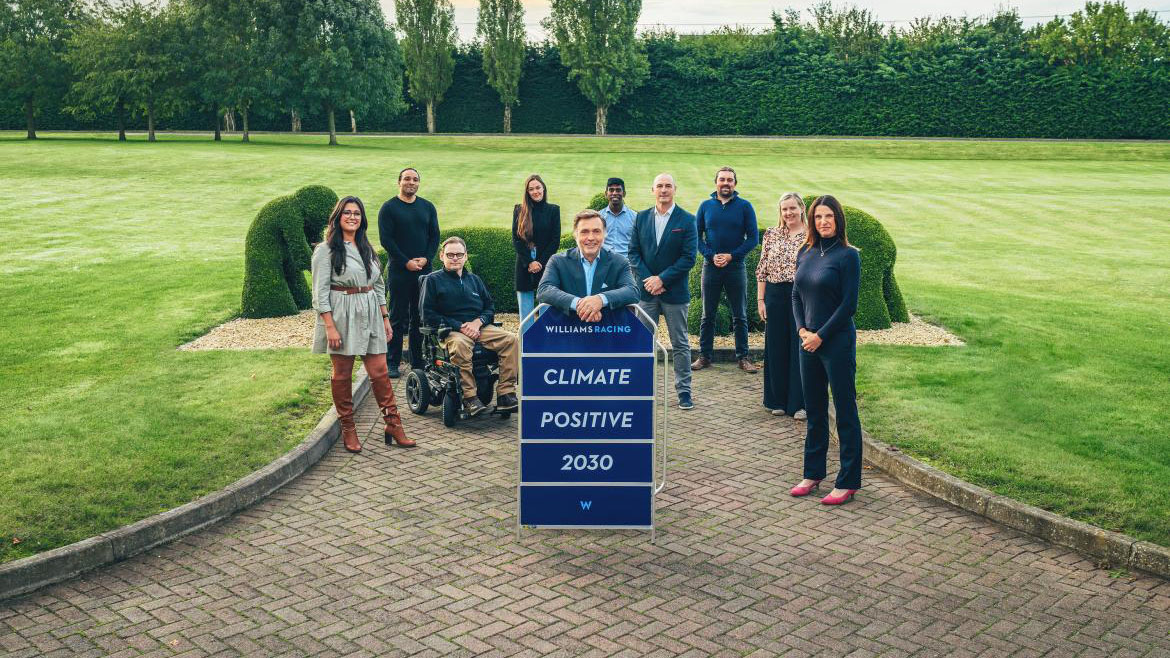 Williams Racing Commits to Become Climate Positive by 2030
The Formula One team aims to tackle key environmental and societal challenges facing motorsport, global sport and the planet
Williams Racing, one of the most successful teams in Formula One history, commits to a far-reaching climate change target. Building on the progress the global motorsport industry has made on sustainability in recent years, Williams Racing goes further than any other race team or motor racing series in the world, to commit to becoming climate positive by 2030.
To achieve this ambitious goal, Williams Racing has developed a series of robust technological and data driven initiatives, as part of a comprehensive purpose driven sustainability strategy, aiming to address some of the most important environmental and societal challenges facing Formula One, global sport and the planet.
The Williams Racing Sustainability Strategy, which has been developed over the course of the last year after extensive expert analysis, is based around five key pillars: Climate Action, Biodiversity Stewardship, Sustainable Innovation, Industry Access for All and Purpose Driven Leadership. Each pillar defines actions that Williams will be taking in the short and medium term to accelerate the transition to a better planet. Adding further transparency and accountability, each objective will be measured, audited and annually reported.
Williams is committed to learning and sharing best practices from all sectors and adhering to international initiatives. Accordingly, this strategy brings its emissions reduction target in line with the below 2 degrees Celsius target of the Paris Climate Agreement and UN Climate Change Global Agenda. Williams Racing is now the first Formula One Team to be a signatory of the UNFCCC, UN Sports for Climate Action Framework. In addition, Williams Racing Sustainability objectives are aligned with 12 of the 17 United Nations Development Goals (SDGs). Williams Racing is also aligned with industry specific standards and has recently gained FIA Three-star environmental accreditation.