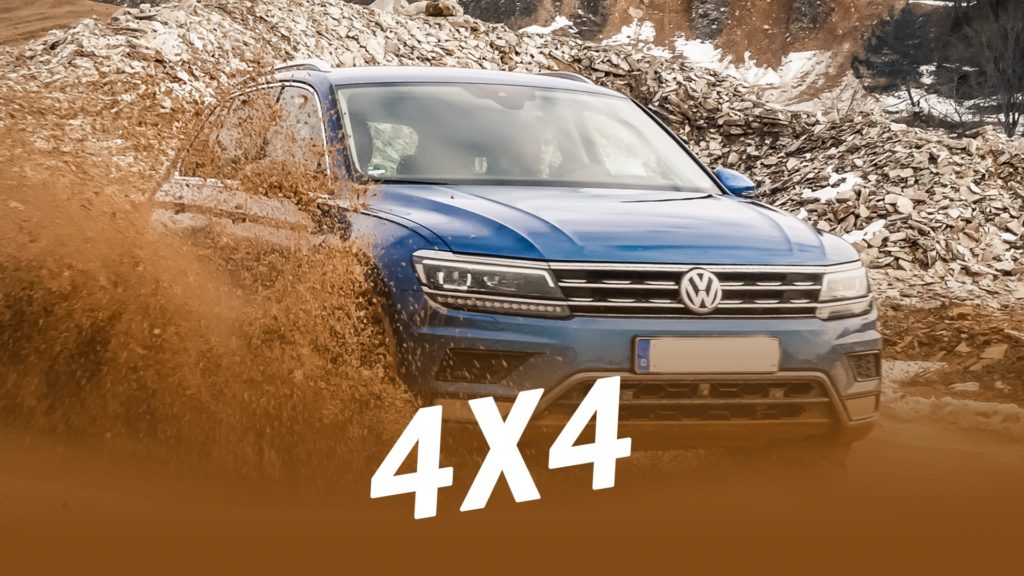 4×4
4×4 – The All Wheel Drive Magazine is the destination for lovers of vehicles with all-wheel drive and provides reviews and previews of SUVs and crossovers, which are suitable for adventures in ice, dirt and the urban jungle. 4×4 also showcases vintage off-roaders, portrais exciting off-road racing series and brings you reports from the most spectacular off-road events from around the world.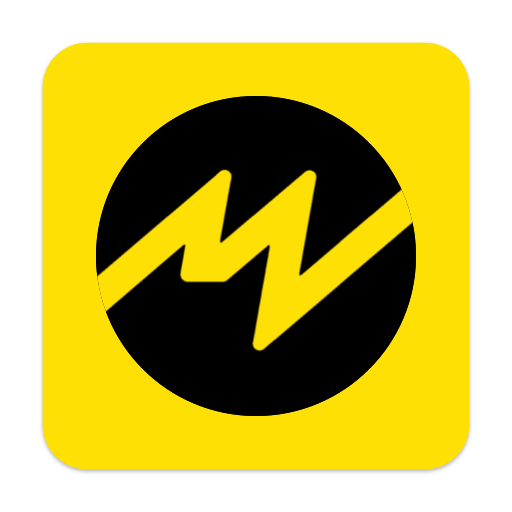 Watch full episodes of 4×4 online »
4×4 auf Motorvision.TV
BAUMA 2019

Every three years Messe München is turned into the world's biggest construction site. The world's largest trade fair in the construction industry sets superlatives. All major manufacturers like Liebherr, Caterpillar or Volvo and Mercedes Trucks are represented here and showcase their highlights.

26.09.2023 20:35 - 21:00

Folge 7

Ein Special Interest-Magazin rund um offroad-taugliche und allradgetriebene Fahrzeuge. Im Mittelpunkt stehen Gelände-Urgesteine und PKW mit Allradantrieb.

Powerful Estate Wagons

All-Wheel drive is not just for off-road adventures. The new Mercedes E-Class T-Model sends its power to all four wheels to ensure abnormal acceleration and the best dynamic handling in bends. Paired with the output of 333 hp, the AMG version becomes a powerful estate wagon. The equivalent from Volvo is the V60 Polestar. The sporty version comes with an output of 367 hp and racing technology.

Business Class with All-Wheel Drive

The Jaguar XF-S is supposed to put pressure on BMW, Audi and co. in the business class segment. With V6 power, 380 HP output and all-wheel drive it wants to teach the German top dogs the true meaning of the word fear. Volvo takes a different approach. The S90 is captivating due to its Scandinavian design and economical four-cylinder engines.

SUV Brothers

Same platform, but three different models: The Skoda Kodiaq provides room for seven people and scores with a favorable entry-level price. The Volkswagen Tiguan is a bit more expensive, but offers a broader range of engines and more technical gadgets. And Seat injects Spanish passion into the SUV segment. 4x4 - The All Wheel Magazine checks out the three platform brothers.

Compact SUVs from the Far East

Asian car design has evolved over the last years. At Lexus, the luxury vehicle division of Toyota, the current trend is towards angular shapes and aggressive appearance. With its extravagant design, the Nexus NX stands out for sure. Infiniti, the luxury division of Nissan, is more conservative. The QX30 features classic Infiniti design with a curved bonnet and an energetic appearance.

Sporty SUV Elite

Large, sporty and expensive: For the first time ever, Jaguar stirs up the market for compact noble SUVs with its F-Pace. The S version with a 3-litre supercharged engine is a tough competitor for Porsche Macan Turbo other rivals. Audi uses the letter S to mark its SUV top model, too, and launches its SQ7 as the most powerful diesel SUV on the market. It offers seven seats and a bold V8 engine.

All-Wheel Transporters

Anybody who had to move once loves functional transporters, which offer high payload and lots of storage space. The new Volkswagen Crafter is no exception. The latest version is established as its own entity and is no longer produced with the Mercedes Sprinter. 4x4 - The All Wheel Magazine takes a look at both bestsellers: Which one can load more and which is the florists' and builders' favorite?

Compact Little Racing Tools

Cruising on the motorways is so boring. Then off-road you go! 4x4 shows how sporty and elegant SUVs really are, and which vehicles can make your day on exciting off-road tracks.

Steinbeisser Trophy

Tough, Tougher, Steinbeisser. The Steinbeisser Trophy is the toughest off-road race in Europe and only for tough guys with off-road experience. 'Only the strong survive' is the motto of the 16th edition. About 50 teams drive around the 8-hectare Off-Road Park Langenaltheim near Nuremberg in Germany as quickly and accident-free as possible. Team 'Bader' wants to win the Steinbeisser with their top-class prototype 'Black Widow!' Will they emerge victorious after two days full of struggles, mud and thrill?

Compact and Mini SUVs

SUVs are still popular and the segment grows steadily. Especially smaller SUVs enter the market. They are perfect for the city, off-road capabilities are less important. With a length of just above four meters, the Seat Arona is a typical representative. Another pseudo off-roader is the Volkswagen T-Roc. Can the smallest Volkswagen SUV repeat the success of the best-selling Volkswagen Tiguan?

SUVs and Pickups - From Elegant to Sporty

It's hard to imagine streets without SUVs on it. It's just logical for manufacturers to put these models on the markets, even if they aren't rooted in off-road. It's a rather easy task for Seat, because they are part of the Volkwagen Group. Their Ateca inherits its technology from the Amarok. A robust and reliable pickup truck. Engines and look have undergone a process of rejuvenation. Plus: The Cadillac XT 5. This American has to prove in Berlin, if it meets European standards

BAUMA - The World's Largest Trade Fair in the Construction Industry

Every three years Messe München is turned into the world's biggest construction site. Dozens of giant cranes with a height of more than 100 meters, asphalt mixers as big as single-family houses and excavators, dump trucks as well as construction machinery of all sorts fill the exhibition halls and the outdoor area. It's BAUMA time! The world's largest trade fair in the construction industry sets superlatives. All major manufacturers like Liebherr, Caterpillar or Volvo and Mercedes Trucks are represented here and showcase their highlights.

All-Wheel Vehicles for the Streets

Coupes are extremely popular. Car manufacturers have realized that SUV drivers don't want to go without a sporty looking car, so they put more and more crossovers onto the market. The Audi Q2 is a sportback coupe and a new development from Ingolstadt. It acts as the entry-level model to Audi's SUV series. Another novelty is the Mercedes GLC coupe, which competes against the BMW X4. All-Wheel Vehicles for the Streets on 4x4 - The All Wheel Magazine.

Topless Off-Roaders

English car manufacturer Land Rover launches the world's first SUV cabriolet: the Range Rover Evoque Convertible. 4x4 checks out this lifestyle SUV with a 2.0-liter diesel engine and an output power of 180 hp. Its rooftop can also be opened while driving with a speed of up to 48 km/h. There is enough room for four people. The first Toyota BDX10 Megacruiser that has been registered in Europe offers even more space. It's an open military off-road vehicle which looks similar to the Hummer H1. Topless Off-Roaders on 4x4 ' The All Wheel Magazine.

All-Wheel Classic Cars

Every year a vintage car show is held in Paaren / Glien near Berlin in Germany. About 45,000 viewers use the opportunity to gaze at more than 5000 automobile treasures. Besides muscle cars, hot rods and bikes, one can also find a lot of all-wheel pickups and utility vehicles. Frank Slopianka of Special Cars Berlin knows vintage cars by heart. His company specializes in the sale of all-wheel classic cars. Pickups and vintage off-roaders are in great demand and Frank offers some of them as well, like a 1974 Dodge W200 for example. The driving experience in one of those all-wheel oldies is something very special.

Jeep Total

Cruising on the motorways is so boring. Then off-road you go! 4x4 shows how sporty and elegant SUVs really are, and which vehicles can make your day on exciting off-road tracks.

All-Wheel Vans

The story of the pitiful family man, who secretly sheds a tear when he has to switch to a spacious van, will strike you familiar. Goodbye to any driving pleasure? Never fear! Even vans have a lot to offer. With the 2 Series Gran Tourer, BMW wants to allow families to experience the joy of driving. The 220 xDrive comes pretty close to this ideal. The Seat Alhambra attracts customers with low prices, practical sliding door and, astonishingly, a lot of room at the back. We show you the latest all-wheel vans on 4x4.

ORZ Vehicles Brute

'If you own a Jeep, we're everything that you'll need' - That's what the people at ORZ Vehicles pride themselves with. By selling and assembling accessories for Jeep, they make the American off-road dream come true for European customers. Best example for this is the Brute, a pick-up version of the Wranglers, which has little in common with the production model.

Alpina B5 Touring vs. Jaguar XF Sportbrake

4x4 - The All Wheel Magazine reviews All-Wheel wagons from the compact, middle and luxury class. With an output of 608 HP and a top speed of 325 kmph, the Alpina B5 Touring is the world's fastest wagon. But you can't underestimate the Skoda Octavia Combi: it's solid and reliable. The Jaguar XF Sportbrake is an exotic car; it's the wagon for individualists.

Off-road to the Max

Only true off-road vehicles convey the feeling of unlimited freedom and adventure. The Land Rover Defender ended production after more than 60 years, but the British make has already announced a successor. Visually, it could be modelled after the Discovery, whose fifth generation is a compromise between off-road vehicle and luxury truck. 4x4 - The All Wheel Magazine tested the 'Disco' in a mine.

Toyota´s Bush Taxis

A different kind of trip to France. 1,200 off-roaders romping through hill and dale. Unmatched longevity, and globetrotters swear by them: we look at Toyota's bush taxis.

Outback Off-Road Adventure

Outback Off-road Adventure: The Australian experience. Including the obligatory crocs - meet Rob Bredl and his 'living handbags'!

Mercedes ML 63 AMG

Porsche Cayenne Turbo S and Mercedes ML 63 AMG: two road-legal monsters. Together, 1031 horsepower of earth-shattering power. This isn't driving, it's landscape gardening!

TechArt Porsche 911 Turbo

Today on 4x4: a four-wheel drive with a top speed of 200 miles per hour - the TechArt Porsche 911 Turbo hits the road! 4x4 fanatics with a military bent. Fans of 4x4 military vehicles hook up in South Tyrol.

Hummer World Run

Hummer World Run. 200 Humvees in a cross-country frenzy. 1st International Humvee Meeting in Munich. Decadence: the Mercedes G 55 AMG. 700 Neuton meter torque and almost 500 horsepower.

Porsche 911 4S vs Audi RS4

Today on 4x4: News from Romania - a snowboarding world champion leads off-roaders through the Carpathians. And: A battle of horsepower. Porsche 911 4S versus Audi RS4 - which four-wheel drive sports car drives better?

Battle of Kings

Mud pack for all-wheel drives. There's no staying dry on the Berlin to Breslau rally! Battle of Kings: The world's best racing drivers battle it out. Full throttle for a good cause!

Unimog

The Munich Monster: 700 horsepower. 900 Neuton metre torque, 28-inch wheels. The most powerful Hummer ever built! Also: The Unimog - a true multi-talent. Or - how to avoid paying HGV charges on the motorway!

Hummer H1, H2, H3

H1, H2 and H3. We show you the most awesome off-road family on wheels. And: the VW Touareg against the Land Rover Discovery. Two cars that also cut a fine figure on the road.

VW Bulli

In the 1950s the Volkswagen Transporter, affectionately called 'Bulli' by its fans, was a symbol for the German economic miracle. In the 70s the model was cult amongst hippies. In the year 2016 the Bulli is available in its sixth generation. The Volkswagen Transporter is a legend. The California, a motor home based on the Multivan, is legendary, too. The camping van is manufactured in Hannover-Lover and sold in three different versions. The foldable roof-top is standard for all models. The Volkswagen Bulli - a true van legend.

Offroad Legends

The Land Rover Defender makes the hearts of offraod fans leap since over 70 years. Can the modern Landy follow in the footsteps of the old icon? And: How does offroad driving work exactly? We let an offroad beginner onto rough grounds.

Climbing Tools

One of the selling points of SUVs is their off-road capabilities, but that's a feature that is rarely used in practice. Buyers opt rather for the off-road look. Whether it's a jacked-up station wagon like the Volvo V60 Cross Country or the Seat Tarraco, which with seven seats becomes the van of modern times: The crossover character is absolutely trendy these days.

Wannabe SUVs

The Model Picanto aspires to be Kia's smallest SUV with ist 'X-Line' design. But he has to put up with the comparison to a real SUV - the Kia Sorento. Who will win the battle David vs. Goliath?

Porsche Cayenne eHybrid

Porsche exits the diesel business. Hybrids such as the Cayenne E-Hybrid are expected to become more important.4x4 tests if the Cayenne E-Hybrid really just consumes 3.2-litres on average. Plus: 4x4 goes on a tour with the BMW X4 and explores the region around Spartenburg - the birthplace of the Coupé-SAV. And: Mountain climbing with the Volkswagen Touareg in Austria.

Commercial Vehicles

With 3.5 million units sold worldwide, the Mercedes Sprinter is one of the most popular commercial vehicles. Now in its third generation, it is more modern than ever. Thanks to numerous connectivity applications, it is intended to make fleet management easier. It is also equipped with passenger car-level comfort and safety features. 4x4 checks out the Sprinter in Amsterdam.

Midsize SUVs

There are SUV models that have proven themselves, such as the Range Rover. The British manufacturer wants to reach on even broad audience and introduces a small "Rangy": the Velar. In addition to Range Rover's typical luxury, the Velar wants to persuade buyers with its chic appearance. Jeep relies on the tried and tested: the design of the Wrangler has remained almost the same for over 60 years.

Delta 4x4

Cruising on the motorways is so boring. Then off-road you go! 4x4 shows how sporty and elegant SUVs really are, and which vehicles can make your day on exciting off-road tracks.

Land Rover Experience Tour Australia

3,615 kilometers, 21 days and thousands of liters of diesel. Right in the middle of it are 19 examples of the Land Rover Discovery Sport, one crew and six inexperienced Germans who take on the Australian outback. Their trail leads them from Nhulunbuy in the Northern Territory to the Gregory National Park and finally the Ayers Rock. Cut tires and trapped cars are high on the daily agenda.

Amarok Adventure Tour through Africa

Stunning landscapes, wild animals and pure off-road feeling: that's the Amarok Adventure Tour by Expedition leader Matthias Göttenauer. For a total of three weeks, 2.5 tons of four wheel drive vehicles fight their way through South Africa, Botswana and Zimbabwe. The first three-day leg takes them through the Kalahari Desert, which reaches temperatures of up to 40 degrees.

Conti 4x4 Trophy Morocco

Nancy and Nadia, two professional rally drivers, take up the challenge to cross the Moroccan desert in a Hummer H3: They are taking part in the Conti 4x4 Trophy through the Atlas Mountains and the Western Sahara.

American SUVs

For Americans SUVs are not only pack animals. Instead, they are vehicles for everyday use. Americans don't want to miss their spacious conditions, comfort and a high displacement engines. The motto: the bigger, the better. 4x4 introduces you to the world of American off-roaders, including the Chevrolet Suburban, Jeep Cherokee and GMC Yukon.

Extreme Off-Roaders

You love wacky and extreme off-roaders? Then this episode is perfect entertainment for you. 4x4 shows you extreme off-road vehicles like the Fiat Panda Cross. This juggernaut is almost four meters in size and its tires have a diameter of 1.5 meters. Plus: Drifting star Ken Block and his 600 hp Ford Raptor, an extreme Mercedes G Class, the Volkswagen Touareg by JE Design and the Jeep SRT 8.

Station Wagons with All-Wheel Drive

Station wagons are practical vehicles with a lot of space or family cars. But the Skoda Octavia Scout and the Opel Insignia Country Tourer want to be more than that. A bigger ground clearance, hub caps, underride guard and body side panels give them an off-road look and the four-wheel drive ensures that they have the right traction on rough gravel roads. 4x4 puts the station wagons to the test.

Rally Fun

With an all-wheel drive you can not only drive across the terrain, but you can also have a lot of fun on gravel roads. The Subaru WRX STI shows how that works. Also on this episode of 4x4: The Ford Escort RS Cosworth. In the 90s, Ford wanted it to be a successful rally car, but today it is a coveted classic-to-be and a collectors' item with a high fun factor.

All-Wheel Drive on Snow

When winter is coming, you have a lot of advantages with an all-wheel vehicle. There is traction even when the road is slippery. For the driver this means not only more safety but also more fun behind the wheel. 4x4 spends a day with Rally pro Niki Schelle on the icy terrain of snowy Austria. Moreover: Why is the Mitsubishi Lancer Evolution so perfect for drifting? Find out on this episode of 4x4.

Fascination Off-Road

Things are getting serious on this episode! This time 4x4 shows you the real off-road lifestyle, when we check out the first Rallye Defender at Europe's biggest all wheel drive exhibition. In addition to that 4x4 finds out how a Jeep Wrangler can be turned into an offroad-monster that costs twice as much as the regular one. Also: A Fiat Panda fights its way through the Icelandic highlands.

Small, Powerful, Stylisch

Usually you wouldn't see small cars like the Audi A1, Volkswagen Golf and Mini on an all-wheel magazine. But when the 'A' becomes an 'S' and the Golf gets an 'R', the small cars turn into strong all-wheel beasts. That's reason enough to test them! All-wheel drive not only brings traction in rough areas but also a lot of driving pleasure. Furthermore: the Mini Countryman gets refreshed.

Tuned SUVs

Everything that has wheels can be tuned, SUVs are no exception either. The big vehicles are already impressive from the get go, but there is always more: powerful wheels, crazy colors and performance data similar to those of super sports cars. In this episode 4x4 presents impressive tuned SUVs like the Kelleners BMW X5, Mercedes Brabus B63 and the Porsche Cayenne tuned by Techart.

Off-Roaders and Lifestyle SUVs

The Nissan X-Trail and BMW X4 don't look like your typical off-roaders. But with all-wheel drive, strong diesel engines and different prices they adapt to the living conditions of many people. Nissan introduces the third generation of the X-Trail, while the BMW X4 celebrates its world premiere in Bilbao. Plus: the ""Steinbeißer-Trophy"", an exceptional rally event with crazy off-road vehicles.

The Four Elements

Fire, ground, water and air - life on earth would be impossible without those four elements. Similarly, expeditions in the desert or any highland crossing would be impossible without four-wheel drive. 4x4 shows four all-wheel vehicles on their challenging trip through the four elements. See the Porsche Macan Turbo in the desert of Morocco or the bizarre Volkswagen Schwimmwagen crossing a river.

SUV Concepts

For a very long time, Bentley and Jaguar have opted not to produce any SUVs. But after a change of mind, they developed concepts for luxurious SUVs. Are luxury SUVs really necessary or might they even be better than other luxury models? Seeing that SUVs are still hugely popular, it's a logical step for those luxery brands to introduce cars with a higher seating position.

SUV Girlpower

There is a cliche about SUVs that they are only used by wealthy big-city mothers to bring the kids to school. But truth is: mountain and desert areas have the highest density of all-wheel drives. Follow two charming but tough ladies in a Hummer H3, when they conquer the Atlas Mountains at the Conti 4x4 trophy. Plus: Two female reporters test the SsangYong Rexton and Hyundai Grand Santa Fe.

Extraordinary SUVs

This time 4x4 shows unusual SUVs like the Mitsubishi Outlander. However, we are not talking about the regular one, but the world's first plug-in hybrid SUV with two electric engines and a 2-liter gasoline engine. Does a hybrid SUV make sense on pathless terrain though? 4x4 tested it. Furthermore: the American full-sized pickup Chevrolet Silverado that can save you money - with natural gas!

Land Rover Special

70 years old and younger than ever before: The Land Rover Defender is one of the oldest off-road vehicles. It's loud and uncomfortable, but also absolutely authentic and simple. 4x4 reviews the Landy. Moreover on this special Land Rover episode of 4x4: the Range Rover Evoque, the latest model from the British car manufacturer, is on its way to the legendary Silkonroad.

Trendy City SUVs

City SUVs are the latest trend in the automobile industry. They are as short as a Golf, but they provide a better view due to a raised seat position. All-wheel drive is not necessary for those cuddly off-road vehicles, but a cool image and a urban design is. Also on this episode: an off-road review of the Subaru XV and an incredible comparison between Audi RS Q3 and Mercedes GLA AMG.