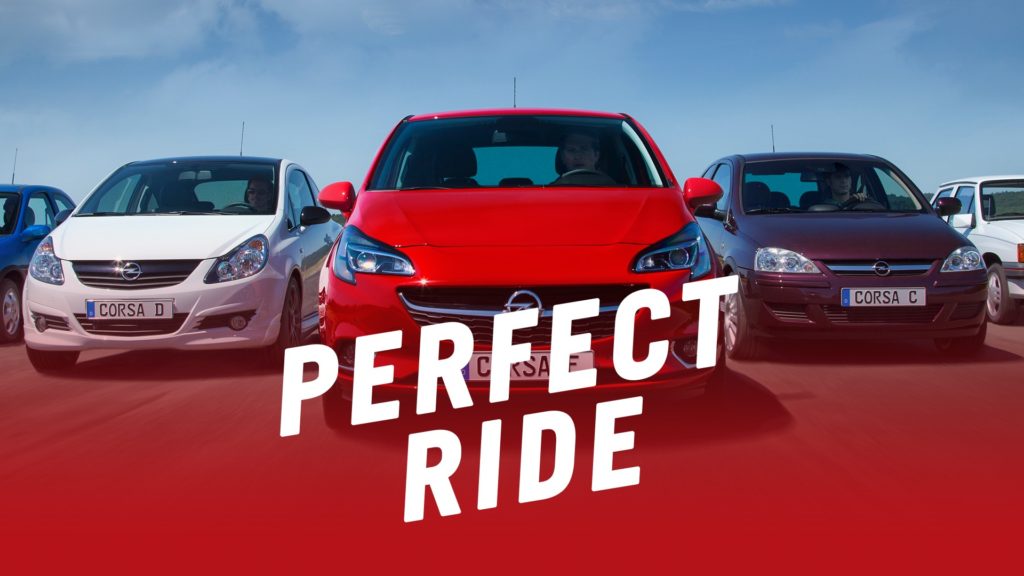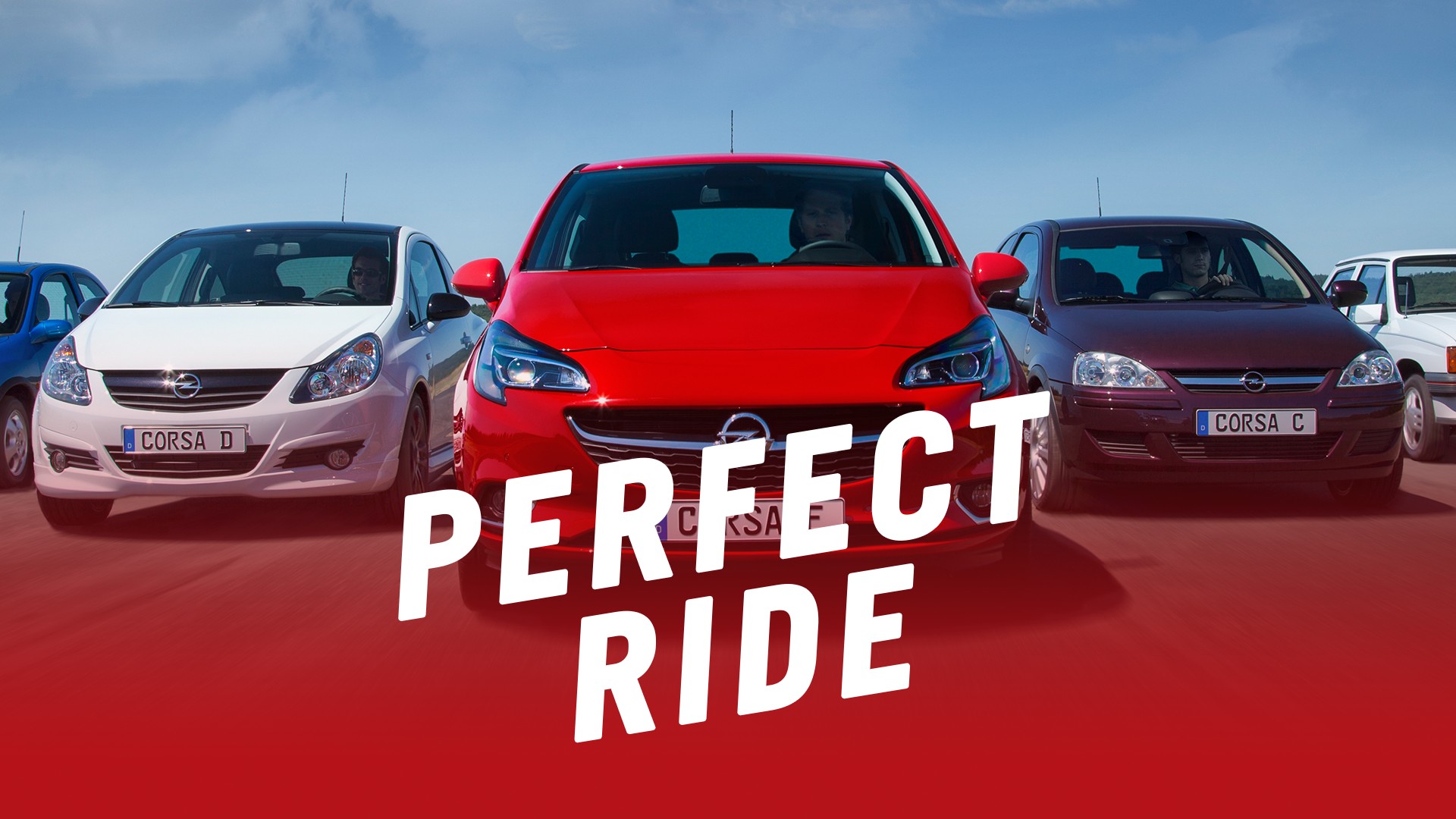 Perfect Ride
For many people, cars are not just objects of utility, but an object of love and hate. Everyone has their own idea of what makes the "Perfect Ride". Some enjoy exploring their city with a small car, others prefer racing on tracks with sports cars. Perfect Ride searches for the ideal cars and ultimate gadgets for every occasion. Find out what's hot and what's not in the automotive world.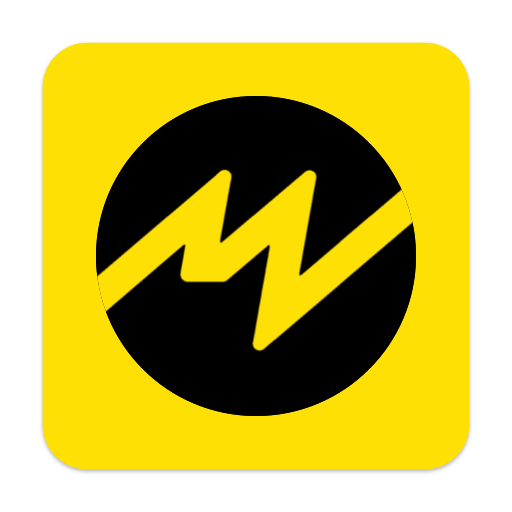 Watch full episodes of Perfect Ride online »
Perfect Ride auf Motorvision.TV
Cruising

The Company 'Boom Trikes' redefines ""Cruising"": The new ""300 HorsePower Hayabusa Hardcore"" Trike or the ""New Highway"" Trike are powerful three wheelers with modern technology.

Today 16:00 - 16:25

Class Reunion

How good are the star pupils of the Mercedes E-Class? Can the Audi S3 with 300 HorsePower and a powerful four-cylinder score points? And we visit the Shanghai Auto Show, one of the most important car shows in China.

Today 22:00 - 22:25

All New!

The Porsche 911. Modern design, advanced technology, everything is new but still: For 50 years, still unmistakable. And we also test the world's first series-produced plug-in hybrid with diesel engine: the Volvo V60!

28.01.2022 10:00 - 10:25

Feel the Power

Ford Focus ST (Turnier) versus Volvo V40 T5 R-Design: Two sporty all- rounders. Which of the two compact class vehicles is the better, the more beautiful, the more interesting? We make the comparison test.

28.01.2022 16:00 - 16:25

European Tuning Show

Europe's best show cars fight it out for the 'Tuning Crown' at the Tuning World Bodensee. And: Clean and quiet, with zero emissions! Traveling with the Nissan Leaf electric car in the Norwegian capital Oslo.

28.01.2022 22:00 - 22:25

Hot, Hotter, Hot Hatches

They are small, noisy and make a lot of fun: Small cars with a high engine output are very popular with drivers. That's why Audi launches an offensive and offers its A1 as a sporty S1 version. Its name gives hope for something big, because in the 1980s a S1 achieved immortality at Pikes Peak. Perfect Ride reveals if the new 231-HP Audi S1 can live up to this legacy.

31.01.2022 16:00 - 16:25

Club of Station Wagons

Station wagons on a Formula 1 racetrack: Porsche has packed a ton of power into their Panamera with the turbocharged four liter V8 engine. We're taking the Sport Turismo out onto the F1 track in Bahrain. BMW has redesigned its 530i Touring. Can you get a hallelujah moment driving the new four-cylinder? And: We're heading on an expedition to Cologne with the Volvo V60.

Convertibles

An Italian, an Englishman and a German come together: What sounds like the beginning of a joke, is in fact the recipe for an exciting summer day. Agile, 140 HP and a guarantor for success: the Fiat 124 Spider. Small and iconic: The third generation of the Mini is available with an open roof once again. And for everyone that can dig deep into their pocket: The GTS Models of the Porsche 718 series.

Hybrids

Some say they are neither one thing nor another: hybrid cars. With an electric and combustion engine, the hybrid cars such as the Audi A3 e-tron want to combine the best of both worlds. Perfect Ride demonstrates the pros and cons of these models. The BMW i3 is different. It's a purely electric car, which is also available with a so called Range Extender. Perfect Ride reveals, how useful it is.

Cars To Raise Your Pulse Raite

Cars evoke emotions. Cars make your heart beat faster. And some cars even get your adrenaline pumping while driving. But what kind of effect do fast cars really have on drivers? The new Chevrolet Corvette C7 with its powerful 466-hp V8 engine and the fifth generation of the rally icon Subaru WRX STI act as pacemakers and turn any ride into a Perfect Ride.

Lifestyle Cars

Individuality and a wide array of equipment options are the keys to reaching lots of buyers. At least that's what car manufacturers think when it comes to small cars. Perfect Ride answers the question, if they offer too much lifestyle and reviews three trendy small cars: the Mini 5 door, the Opel Adam Rocks (also known as the Vauxhall Adam Rocks) and the Kia Soul EV.

King of the Ring

The Nuerburgring Nordschleife is unique, world famous and known as the toughest speedway in the world. Despite countless hazards, it's has an exceptional appeal with racing fans. Together with legendary racing driver Hans-Joachim Stuck, Perfect Ride explores the myth Nordschleife and tries to find out, what it takes to be 'King of the Ring'.

Typically German

There is hardly any car that's more German than the Volkswagen Passat. It is convenient, solidly constructed and offers enough space for the average German family. But even its eighth generation is quite conservative. It's neither edgy nor does it evoke any emotions. Instead, it's neutrally designed and functional. Perfect Ride reviews the Volkswagen Golf and hunts for more typical German cars.

Driving Pleasure in Winter

Slippery roads, bad view, mud and salt: With winter comes a lot of hassle for car drivers. But if you know what winter has in store for you, you can make the right preparations and have lots on fun while driving. Perfect Ride takes two Porsche 911 to the glassy roads und points out the opportunities as well as the differences between four-wheel drive and rear-wheel drive in winter.

Sporty Elegance

Ever since 4-door coupes debuted, there is no longer a need to ask if you would rather buy a sedan or a coupe. Because 4-door cars with a hatchback combine the best of both worlds: the dynamics of a coupe and the elegance of a sedan. On this episode, Perfect Ride introduces you to the latest 4-door coupes including the fancy BMW 4 Series Gran Coupe from Munich.

Fresh Air Experience

With these three convertibles, the open air season can start! Smart sends the newest version of its city car without a top to the dealers. It's available with a three-cylinder gasoline engine of 71 hp or 90 hp. The Mini Convertible is bigger - not just under the hood. It provides room for four people, the output ranges from 105 hp to 190 hp. When it comes to pure roadster feeling, there is only one option: the Mazda MX-5. Find out more about the fourth generation of this topless classic on Perfect Ride.

Appearance and Reality

The coupe form makes cars sexy. But it is a question of faith - and in part a question of value - if you opt for a more traditional two-door coupe like the Mercedes E400 or its bigger brother, the CLS with four doors. The trendsetter among coupe limousines has found a few imitators. The Volkswagen Arteon competes with the CLS in a different price category.

Vive la France

France has a long tradition in the automobile industry and the current models of domestic manufacturers do not have to hide from their international competition. The best example is the Peugeot 508, the brand's new flagship. Plus: Perfect Ride is at the ePrix in Paris and takes a look behind the scenes of the Formula E, the world's most promising racing series.

Value-for-Money Kings

Looking to find the balance between price and performance, Kia delivers good cars at fair prices. We'll be testing the Kia Stinger's for its everyday use in Munich's city center. Seat's sports sub-brand 'Cupra' has brought the Ateca to the market, the cheapest performance SUV currently available. And a crossover-look for the city: the Fiat 500X is available for less than 18,000 Euros.

Sneak Previews

After the diesel affair, Volkswagen must regain the trust of its customers. The manufacturer launches many new models on the market. Before the official world premieres, Volkswagen gives journalists the opportunity to gain their first impressions. MOTORVISION TV is present at a so-called Covered Drive of the new VW T-Cross. The new Mini SUV is based on the smallest Polo car. Does it have the potential to polish up the Group's image?

VW Grand California

Camping vans become increasingly popular - even more popular than SUVs. And Volkswagen also wants to get its share of the market with the Grand California. After turning their Transporter into the well-established California, the German car maker now converts its Crafter into a motorhome. We test the Grand California during a wildlife trip on Gran Canaria.

Athletes on Stilts - Power SUVs

Compact SUVs promise more and more power while giving up some of the typical SUV characteristics in their design. Car manufacturer give in to this trend and keep pushing the performance. Audi RS Q3, Mercedes GLA 45 and Porsche Macan Turbo are setting new benchmarks in this segment. But can SUVs with a high center of gravity really and high performance really offer the Perfect Ride?

Bestsellers

The Tucson is Hyundai's best-selling car. Does the new equipment line "N-Line" turn the Korean car into an athlete? The world's best-selling car is the Toyota Corolla. 2018 sees the launch of the 12th generation of the Japanese model. Almost any Volkswagen model becomes a bestseller, but does this also apply to the T-Cross?

Car Subscriptions

Changing your car like your underwear? That's possible now. With Book by Cadillac, the customer no longer chooses a car, but a brand. Unlimited vehicle changes, no additional costs apart from refueling. And the price is fair. Plus: Volvo launches its new electric offensive and presents the Polestar 1 as its first electric car. Additional plug-in hybrids will follow until 2020.

Small, but fast

In addition to SUVs, small cars are also a segment that is recording growth on the German market. A Picanto for less than 10,000 Euros is enough to satisfy the needs of mobility. The Audi A1 offers much more: advantages of the luxury class, but also a high price. Plus: Perfect Ride takes a look at a sporty Korean: the Kia Ceed GT.

Mighty Four-Cylinders

The Ford Mustang: US legend, aggressive looks and wonderful V8 sound? Not quite, because in this episode two bestsellers with cheat packs under the hood compete against each other: BMW 430i against Ford Mustang 2.3 EcoBoost. Instead of large engines, both rely on downsizing: they are driven by 4-cylinder turbo engines, which transmit their power to the rear axle. Can these "cheaters" be convincing?

Asia Snacks

The Stinger is Kia's most visually dynamic model yet and it also comes with a 147 kW diesel engine... But can the South Korean sports coupé convince in the test? Subaru is more consistent than Porsche as they work exclusively with Boxer engines, like the one you'll find in the XV. But is this the right path forward? AND: the i30 N is Hyundai's answer to the somewhat stuffy German Golf GTI.

Luxury and other Guilty Pleasures

The cars of the Swedish brand Volvo are now also available with flat rate: V60 and XC40 have been launched... and other models will follow in their footsteps. But which luxury SUV should it be? Which XC model is the right one for whom? AND: Opel is launching the new Combo: The high-roof Combo model has been successful since 1983, offering enough space for families and building contractors.

Bella Italia

Verena Wriedt auf Mission in Verona: Mit einer traditionellen Ape, dem legendären dreirädrigen italienischen Kleinlaster, muss sie sich quer durch die Innenstadt Veronas buchstäblich bis zu ¿Julias Busen¿ vorkämpfen. Die Berührung der Brust der Statue im Innenhof der 'Casa di Giulietta' soll Glück bringen. Aber auf dem Weg zur Glückseligkeit muss Verena einige Hindernisse überwinden und erhält am Ende eine Eskorte der besonderen Art.

Tuning - Fast and Rare

The Skoda Octavia is a mousy car, a transport facility for families, a utility vehicle. But just two letters shed a different light on the model: RS. The RS is the fastest Octavia of all times. 220 HP, a sporty interior and a powerful engine sound promise racing feeling for the whole family. Perfect Ride finds out if the Skoda Octavia RS delivers what the letters R and S promise.

Front Scratchers

Perfect Ride checks out front-wheel drive cars such as the Peugeot RCZ-R, Seat Leon Cupra SC 280 and Renault Megan TCe 265 and tests how well they transmit their power of almost 300 hp to the road. The problem is: High performance and front-wheel drive make for a very challenging mix. For example, the traction control system has a lot of work to do at times of rapid acceleration.

Performance

Today in Perfect Ride: It's all about performance. Michael Schumacher in a Formula 1 Silver Arrow on the Nordschleife. In Comparison Test: The Eternal Rally counterparts Mitsubishi Lancer EVO and Subaru WRX STI.

Extreme Tuning

Chip tuning, pedal box - how useful are they? Patrick Simon is on the lookout for extra horsepower in Norway. BMW 1 Series, Viper or Ferrari? Which one is better? The ultimate coolness check.

Crazy Rides

The car world just gets crazier and crazier! From three-wheeled retro cars such as the Reliant Rialto, which tended to tip over at every bend? And freaky bikes with maximum speed of up to 150mph!

Tough Guys & Breathtaking Stunts

Today's episode of Perfect Ride will be taken over by tough guys and breathtaking stunts. We will be taking a look behind the scenes of Action Concept - Europe's biggest action film producer.

Cars International

Whacky sleighs, supercars and stars and stripes ' the Detroit Motor Show! What's everyone been talking about in the car world? Mazda has been talking in a new language: Kodo.

Pedal to the Metal

Drifting with no boundaries. World Rally champion Armin Schwarz brings his tires to glow on ice and snow. When utopia becomes reality. Pure high-tech at CES, the Consumer Electronics Show in Vegas.

Highlights Geneva Motor Show

The International Geneva Motor Show is traditionally the first European auto show of the year and is one of the 5 most important auto shows worldwide! New generations, top models, electric vehicles and many more.

SUVs - In The Fast Lane!

SUVs in the fast lane. They multiply in abundance and are spreading. Whether mini or luxury off-roader - imposter in off-road dress? We test for adventurous city dwellers. The Audi RS Q3 - we have driven it.

The Perfect Touring Vehicle

A model that takes its top off: Opel Cascada. The topless Opel takes a drive-test in Monte Carlo. The BMW 3 Series Gran Turismo in Sicily! Touring car with coupe qualities. And with an SUV on two wheels: BMW R 1200GS.

Off the road

At the Primm 300 in Nevada Monster Bugs and Trophy Trucks deliver relentlessly hot desert races. Off-road adventure in the Arabian State of Oman! Mercedes SUV's fight through the desert.

E-ffensive

With the creation of the Panamera S Hybrid, Porsche wanted to get rid of the Panamera's image as a giant gas guzzler. And it is indeed a fuel-saving miracle in its class. The sports car comes with an output of 380 HP and an average fuel consumption of just 6.8 liter. But the Porsche Panamera S Hybrid is not the only eco-friendly car. The Audi A3 g-tron is a natural gas car, that is CO2-neutral.

Charged Up - Electricity - Not Fuel

A widely spread prejudice against electric cars is that they are not suitable for everyday life due to their short driving range and long charging times. But statistics from Germany show that drivers don't travel more than 100 kilometers a day, so there shouldn't be a problem. Perfect Ride tests if the VW e-up! and Renault Zoe are suitable for everyday life, when radio and heater are running, too.

International Motor Show Frankfurt 2013

The International Motor Show Germany in Frankfurt is the world's biggest and most important automobile exhibition. Perfect Ride takes a look at the 2013 edition of the motor show and reveals all the automotive novelties and surprises that car manufacturers around the world have in store for visitors. Electric mobility and alternative drives play an important role.

Diesel Engines

The 1930s saw the introduction of diesel engines in passenger cars. Back then people dismissed them as truck engines and scorned them as dirty. But those times are finally over. Diesel engines have been established for ages and even arrived in motorsports. Audi dominated the 24 Hours of Le Mans with its diesel-hybrid R18 e-tron quattro and uses this experience for future road vehicles.

Sporty Coupes

They offer less space than a station wagon, they are more expensive than a sedan and they are still beststellers: coupes. They used to have just two doors and a sporty styling, but since then the definition of this competitive segment was broadened. With the Audi RS7, there is a new a rival for the Mercedes CLS 63 AMG and BMW M6 Gran Coupe and it comes with the performance of a sports car.

Car Series with Different Faces

Audi A3, BMW 5 Series and Mercedes CLS have been bestsellers for years. In order to attract even more buyers and close the niches between the different vehicle classes, manufacturers extend their model series every so often: Proven technology under the bonnet, but a redesigned body. The results are cars between two worlds such as A3 Sedan, 5 Series Gran Turismo and CLS Shooting Brake.

Hot Hatches - Tiny Bad Boys

The 2012 Mercedes A-Class managed to shake off its image as a vehicle for retired people. But AMG tops it all and presents the hottest A-Class ever. Its impressive 360-hp engine is the most powerful production four-cylinder in the world. Plus: Musketier Tuning turns the Citroen DS 3 into a defening driving machine. Perfect Ride discusses the differences between the tuned and the production model.

Sportscars for the Masses

For many people, Porsche, Ferrari and Lamborghini offer unaffordable dream cars. But you don't need to spend your annual salary on these brands, if you're looking for a powerful car with high performance and a full sounding engine. For example, the Nissan 370 Z by Nismo is just half the price of a Porsche 911, rarer and with 344 HP as powerful as the German flagship sports car.

The Advantages of All-wheel Drive

The BMW X5 is the best selling SAV (Sports Activity Vehicle) in the world. Since the introduction of this model, which also founded its segment, the X5 was sold more than 1.2 million times. It combines dynamics with luxury and thanks to xDrive, the BMW's all-wheel drive, it always offers best traction. Perfect Ride reviews the recent third generation of the BMW X5 and reveals, where it improved.

The Future is Electric

The Tesla Model S is the car of the 21st century. It teaches the major automobile companies, what is possible when you believe in your own idea. It is one of the most exceptional cars one can buy. It offers an electric range of up to 500 kilometers and accelerates from zero to 100 km/h in 4 seconds. In addition to that, Tesla promises that every buyer can charge its car for free forever.

Väter und Söhne

Verena Wriedt drückt aufs Gas: Racing ist angesagt - im Kart. Und wer könnte die hübsche Blonde besser in die Geheimnisse des Kart-Sport einweihen als Profirennfahrer und Racing-Legende Hans Joachim 'Striezel' Stuck? Vielleicht seine Söhne?

The Saviour of the French Nobless?

After the debut of the Citroën DS, there has been no other premium car from France, even though the country is known for savoir vivre and luxury. The DS7 Crossback wants to change that and presents itself as a premium SUV. We test the car in three different categories and reveal if it can really be France's next premium car.