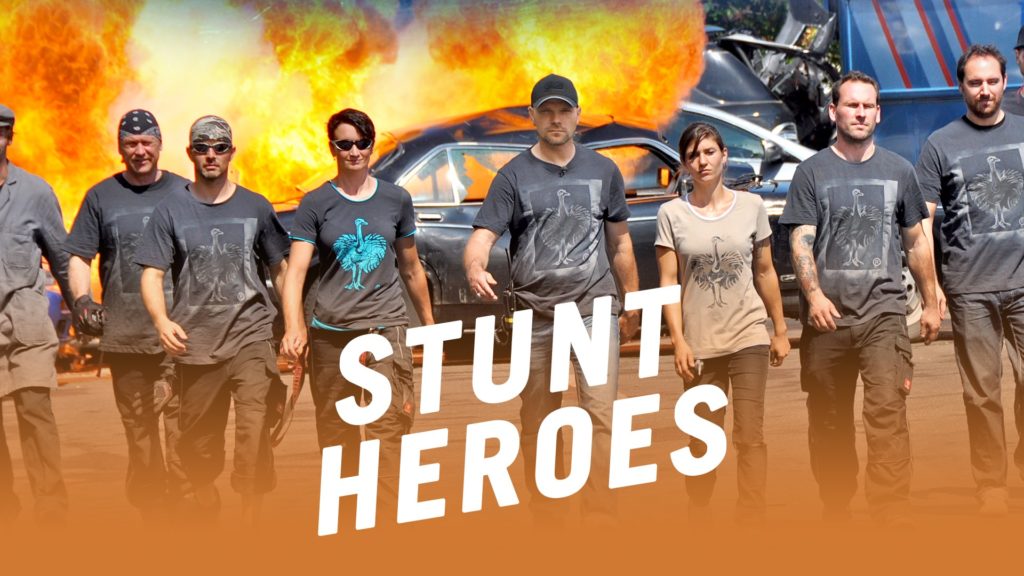 Stunt Heroes
Europe's leading stunt and film production company Action Concept from Cologne in Germany opens the gates to its "stunt factory" and reveals the tricks behind dangerous stunts and spectacular car explosions that you see in cinemas and on TV. Get an exclusive look at the work and private life of the Stunt Heroes and witness the development of action scenes from the first idea to the amazing finale.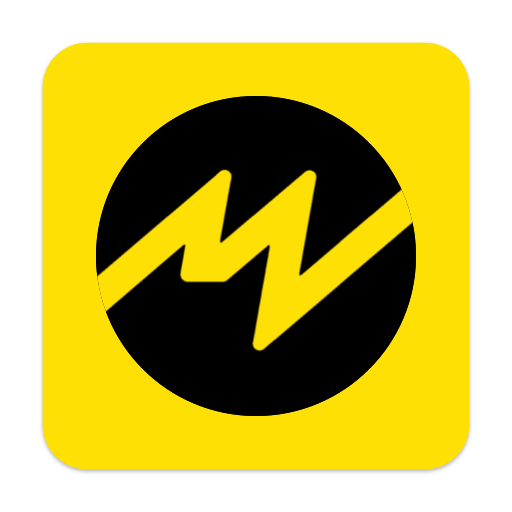 Watch full episodes of Stunt Heroes online »
Stunt Heroes auf Motorvision.TV
Drift, Fly & Fire

The Stunt Heroes from the German company "Action Concept" really let it rip. In the past they produced several award-winning stunts, but are always on the hunt for new spectacular scenes. This time stuntman Paul slides under an exploding vehicle. At the same time gangster bride Anna flies through the air.

Special - Stunt Highlights

Stunt Heroes - all the stunts from the first season .... now!

Motorbike Launch

A new test by the stunt people of Action Concept. They have to show a spectacular flight with a motobike, which is crashing afterwards. But that would be too dangerous for a stuntman. Stunt coordinator Ramazan Bulut hast to be creative. The guys develop a cannon for the motorbike. Will it have enough pressure to shoot the bike? The result is very impressive. Even the hard headed stunt guys are surprised!

Alarm in the Gravel Pit

The Stunt Heroes convert a gravel quarry to a stunt laboratory. They are testing some amazing stunts for their main production ""Autobahn Police"". A motobike without a driver is freestyling over a ramp, a human catapult is tested with water and a new rollover punch is tried out for the first time. Stuntgirl Tina is doing the job!

The Canon

The Stunt Heroes have a new car-canon in their arsenal. The canon accelerates a car in one second from zero to 70 km/h. The Stunt Heroes had something like that before. But the new canon doesn`t produce any smoke. That is a very important feature for the filmmakers - now they don`t have to digitally remove the smoke out of the stunt. In this episode the guys test the canon after shooting a wild car chase between three cops and a gangster on the autobahn.

Front Flip over Cola Truck

Stuntman Dominik Kowalski is an expert for falls, drops and body stunts. But today is different: he is supposed to drive the stunt car! The job: a flip through a cola truck! This is not for the weak-minded! Will Nick fail or is he the right man for this stunt?

The Stunt Convertible

A skidding lorry against a remote controlled family van. That`s the new story the Stunt Heroes realize on their private Autobahn. Stunt coordinator Christoph Domanski`s goal: to separate the roof from the rest of the car. If the plan works out, they will create a unique stunt convertible. A spectacular stunt test for Hollywood productions!

Jump´n Crash

The Stunt Heroes in offroad fever: having fun with quad bikes. Furthermore: jumps and crashes - cars flying over the air ramp.

The Flying Quad

The Stunt Heroes bring a quad bike to its limits. With a so-called stamp and a pressure of 100 bar the quad bike will learn to fly.

Body Fights and Fireball

For larger explosions - the stunt company normally books special external effects technicians. Not this time!

Burning Down The House

In the big stunt today Paul will stand in the fire, while everything flies burning through the air... !

Man vs. Machine

The Stunt Heroes having fun on a hudge industrial Area. Here it comes to the showdown between man and machine - Stuntman against BMW 3!

The Gravel Pit

Heavy equipment comes into use - as a car has to crash at full speed into a pile of gravel...

The Trailer Stunt

Today they are in Triptis - in the heart of Thuringen, on the Industrial site of the Fliegl vehicle Company - they have criminal activity on their minds...

Car Action Highlights

Ther are million ways to destroy a car: Crashes, flips and jumps. We show the highlights of this seasons car stunts.

Salto Mortale

The Stunt Heroes from Action Concept face a new mission: performing a front-flip through the air with a stuntman on board of an estate wagon. It's a new task for coordinator and adrenaline junkie Christoph Domi Domanski. Stuntmen Daniel and Lars display a brilliant fighting choreography in some spectacular driving scenes. Adrenaline-pumped stunts with lots of crashing are guaranteed!

Body Stunt Highlights

Today it's Action Concepts most popular and most spectacular body stunts: Jumping from rooftops, falling of a driving car, tumbling down stairs. Despite inevitable wounds, the legendary stunt crew enjoys the job.

The Canonball

The Stunt Heroes from Action Concept are still at their ski resort and party hard. This time they prepared a spectacular stunt involving a station wagon. It is thrown 50 meters into the air with a cannon and if everything goes according to plan, the high-flying car crashes into a second car on the field.

The White Army

The Stunt Heroes from Action Concept leave their headquarters behind and travel to a ski resort. Between the trees of a nearby forest they simulate the attack of an army of white-dressed soldiers. As part of this spectacular stunt they want to make a car explode and fly through the air.

The Pile-Up

Fog, darkness and a pileup involving multiple cars: It's a scene that you can often see on highways and it's a scene that the Stunt Heroes from Action Concept want to recreate as part of a stunt with burning people, a late arriving fireman and a car that flies through the air. It's a matter of manpower, courage, trust - and perfect timing.

The Matrix

Martial arts specialist Ramazan creates a choreography for a fight. It involves four stuntmen who need to disguise as secret agents and bash on him. Will Ramazan be able to free himself from this uncomfortable position and who will spectacularly take off with a car? Find out on this episode of Stunt Heroes.

The Ambulance

The Stunt Heroes from Action Concept are always looking for new spectacular stunts and are not running out of options. Stunt coordinator Domi's latest idea involves an old ambulance, which gets prepared so that the stuntmen can jump right through the ambulance with a car. Find out how this stunt works and how you prepare for this stunt on this episode of Stunt Heroes.

Bike Crash

This time the Stunt Heroes from Action Concept deal with motorbike stunts: high jumps, risky drops and dangerous crashes. As usual, stunt coordinator Domi requires his motorbike specialists Daniel and Marcel to be in top form and highly concentrated. They battle it out in the backyard of action concept. It's a special crash episode on two wheels!

Behind the Scene

The Stunt Heroes from Action Concept are tough professionals. They jump from houses and make cars fly or explode. On this episode reporter Dean Malay takes a look behind the scenes of the stunt company and lures out the real people behind the Stunt Heroes' hard shells. Coordinator Domi explains the workflow at Action Concept and reveals why stuntman Tobi is called Heidi.

Highfall

While most people never had a car crash, they know spectacular car crashes with huge explosions from movies. But these scenes are much more sensational than in real life, because cars hardly ever explode. The Stunt Heroes reveal how these stunts are prepared and which tricks are needed, when you have to soften a car or jump from a high-rise building.

The First Time

The Stunt Heroes from the Action Concept are shooting a car rollover. But stunt coordinator Carl wants to go the whole hog. His motto: if you're going to do something at all, you might as well do it properly! Thus, he throws an exciting shootout into the mix. He also has a surprise for his boss. During the rollover he wants Uwe to sit in the passenger seat – for the very first time!

The Examination

This is what it looks like when the Stunt Heroes from Action Concept perform a long jump: A vehicle jumps at full speed over four cars, which explode one after the other. It's a matter of precision and timing. Up-and-coming stuntwoman Tina has to prove, what she can do. It's a spectacular, action-packed stunt with guaranteed bruising!

The Remote Control

The Stunt Heroes from Action Concept try out another new stunt: Stuntman Tobi, aka Heidi, operates an Artega GT at full speed with a remote control. This is, however, just a warm-up before the big stunt, in which he drives a car up a steep ramp at 68 mph. The Question is: How high can remote control cars fly? It's an action-packed flying spectacle!

Stunt Highlights

Explosions - accidents - pain - stunt coordinator Domi and his team give everything for spectacular stunts - in each episodes they are pushing the limits.