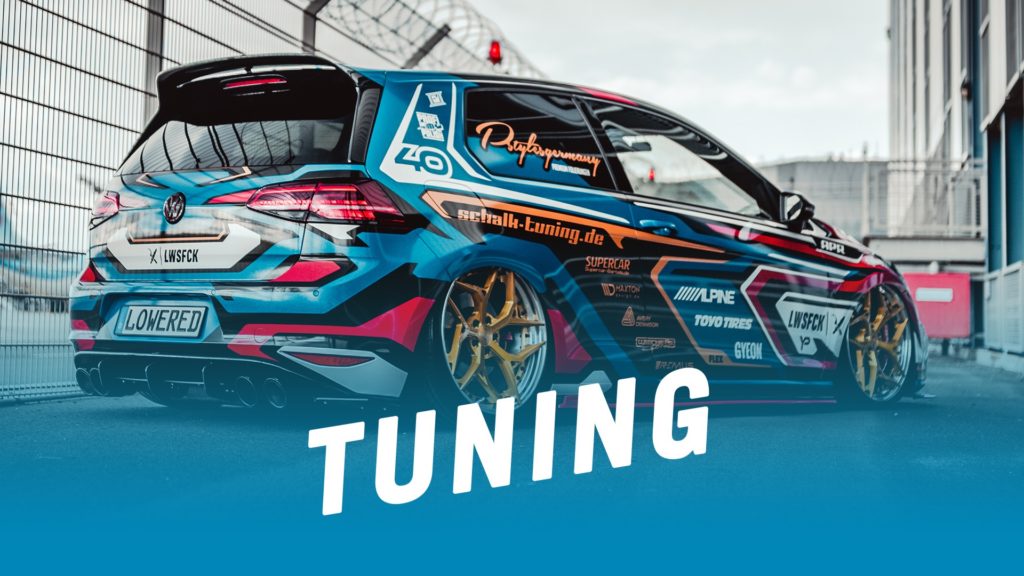 Tuning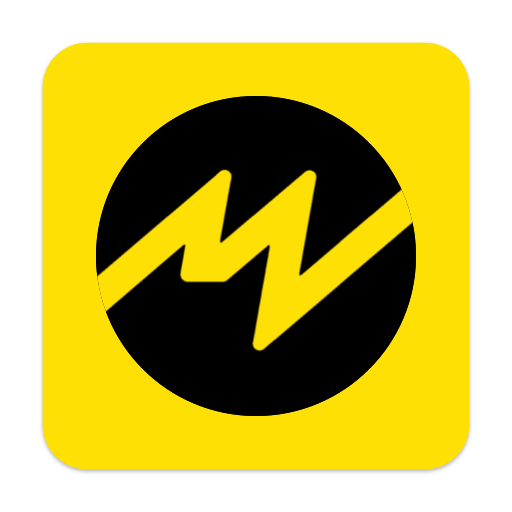 Watch full episodes of Tuning online »
Tuning auf Motorvision.TV
Touareg JE Design

Phoenix Racing takes part in motorsports since the end of the 1990s and can look back at an impressive Wall of Fame. Tuning visits the team at the Nuerburgring. Plus: Tuning checks out the VW Touareg after it got the JE Design treatment and takes a look at the Oldtimer Grand Prix at the Nuerburgring, where thousands of fans of vintage old motorsports cars get together.

05.09.2022 16:00 - 16:20

Aston Martin

Racing driver Patrick Simon meets with Aston Martin at the Nuerburgring in Germany in order to test out the Aston Martin V12 Zagato. Only two models of the V12, which has been customised by the design guru Zagato, exist. Plus: Tuning checks out the Porsche 997 and 994 and competes the Renault Megane Sport with the Golf GTI Edition 35.

06.09.2022 16:00 - 16:20

SEMA Las Vegas

Las Vegas - the city of sin. Since 1967, it hosts one of the largest Car and Tuning shows in the world - the SEMA show. In the U.S. car freedom is still extremely important and here one almost only finds extremes.

07.09.2022 16:00 - 16:20

Lorinser

Tuning company Lorinser stands for individuality, exclusivity and athleticism. The car refiner from Waiblingen can reflect upon more than 30 years of expert knowledge in the range of tuning Mercedes Benz vehicles. Tuning shows you, how a Lorinser is produced. Plus: The Porsche GT3 competes against an airplane, while Patrick Simon takes a viewer on a ride in an Aston Martin.

08.09.2022 16:00 - 16:25

Essen Motor Show

Once a year the Essen Motor Show becomes the scene of action, exceptional attractions and lots of cars. An event for automotive and motor sports enthusiasts where the most extreme vehicles can be seen.

09.09.2022 16:00 - 16:20

Manhart Racing Day

The Nuerburgring Nordschleife is one of the toughest race tracks in the world, featuring 73 curves on a length of 21 kilometers. For Manhart Racing, a famous tuner for BMW cars, it's the perfect place to celebrate its 25th anniversary with the Manhart Racing Days. The company invited Fans and Tuning to check out their products and the so-called "Green Hell".

10.09.2022 16:00 - 16:20

American Size XXXL

Bigger is better! Carol Shelby hat the same thoughts and put ford engine blocks into his AC Cobras. Later on he used those wicked engines for his Shelby Mustangs as well until Ford decided to integrate the tuned models into their official range. One size larger is the Dodge RAM 1500 Rebel by Geiger Cars. Its 5.7-liter HEMI engine generates a power output of 400 hp, which can be transferred to either the rear axles or all wheels. And then there is drift king Ken Block. He shows us his latest toy: a Ford F-150 Raptor with all-terrain tracks instead of wheels so it can be used in deep snow.

12.09.2022 16:00 - 16:25

Drift Tools and Muscle Cars

US car specialist Frank Slopianka of Special Cars Berlin makes American muscle dreams come true. He builds a Chevelle Super Sport for Kati and Patrick, which was specifically imported from the US. American Muscle Cars like the Chevrolet Chevelle are extremely popular in Germany. But before one can comfortably cruise around town, a lot of work has to be done. Plus: Werner Gusenbauer teaches people how to drift in snow with a tuned Mitsubishi Evo X and explains all skills and tricks. And if you need a drift tool: How about the BMW 330d by Kelleners? It has an extra portion of performance, which catapults the car for sure.

13.09.2022 16:00 - 16:25

Tuner's Favorites

The Audi RS6 Avant isn't a boring whip at all, seeing that Audi's Quattro GmbH get an output of 560hp out of the 4.2-liter V8 engine. But tuning company Meyer isn't satisfied enough. They turn the RS6 into the RS6 R Clubsport with an output of 811 hp and a sound similar to the rumble of thunder. The 'White Wolf' is visually aggressive as well. Stefan Kalläne is the man behind the extremely tuned Volkswagen Lupo. At the Tuning Expo in Saarbrücken he looks for the hottest gadgets of the tuning scene. Whether they are brutal, funny, useful or just very stylish - there is guaranteed to be something for everyone.

14.09.2022 16:00 - 16:25

'R' is for Racing

Built with extra performance, created for the racing tracks: the Scirocco GT-R1 by Mathilda Racing, the Bentley GT3 R and the Golf R. Tuning shows three different concepts with an output of 300, 446 and 580 PS, respectively. Michael Paatz of Mathilda Racing explains his creation at the Nürburgring's legendary Nordschleife. The Scirocco was completely reconstructed; nothing is as it once was. When inside the Bentley GT3, you'll become a Bentley boy, too, because the R model is the road version of the latest GT3 racer. And at the end, Tuning drives some laps with the most powerful Golf of all times and crosses the Alps with the Volkswagen Golf R.

15.09.2022 16:00 - 16:25

Luxury Tuning

Tuning is on the hunt for speeders and parking offenders with the legendary supercars police fleet from Dubai. Back in Europe, MTM and Alpina improve the performance of Audis and BMWs. The Audi S8 MTM Talladega R features an impressive output of 802 hp. And the Stuck brothers Johannes and Ferdinand beat the Alpina D5 around the track and delight us with their driving tricks. Hopefully the police isn't watching.

16.09.2022 16:00 - 16:25

Opel Kadett C Coupe, Part 2

A lot of work, attention to detail and passion is packed into a tuned show car. But it might take some time until a car like this is ready to stand on its own four wheels. Dirk Hattenhauer and his crew still work on creating the most spectacular custom car of the entire European tuning scene. This time it's all about the wedding, which is held under difficult conditions.

19.09.2022 16:00 - 16:25

Kellener's BMW

Tuning company MTM from Wetstetten near Ingolstadt is known for its extremely dynamic, optimally-tuned vehicles and has won numerous awards at the Tuner Grand Prix. Tuning pays them a visit: Plus: Tuning showcases the Nissan Juke R, while race driver Patrick Simon tests the KS1 RS from Kelleners Sport, which is based on the BMW 1 Series M Coupe.

20.09.2022 16:00 - 16:25

Tuning World at Lake Constance

The Tuning World Bodensee at Lake Constance in Germany is the place, where cool and eccentric guys get together, where you find the craziest car ever constructed and where the funniest competitions take place. The Tuning World Bodensee in Germany is a show of the extreme for sure. Tuning pays the exhibition a visit and takes a look behind the scenes.

21.09.2022 16:00 - 16:25

Opel Kadett C Coupe, Part 3

Tuning is back at BSG Racing. For weeks Dirk Hattenhauer and his crew have been working on the refurbishment of an old Opel Kadett. Their goal is to turn the car into the most spectacular custom car that the European tuning scene has ever seen. They have only six days left until presentation, but there is still work to do. Will the boys finish the car in time?

22.09.2022 16:00 - 16:25

Opel Kadett C Coupe, Part 4

It's show time. Dirk Hattenhauer and his crew at BSG Racing finally present their refurbished Opel Kadett for the first time at the Tuning World Bodensee. They consider their work to be the most spectacular custom car that has the European tuning scene has ever seen. But will the Kadett emerge victorious, when it competes against the best European show cars at the European Tuning Showdown?

23.09.2022 16:00 - 16:25

Hot Rod Hangar

We visited a Hot Rod Hanger near Vienna with the largest private Mopa Muscle car collection in Europe. The entire collection has been built up by over the last 30 years by a true artist: Knud Tiroch!

24.09.2022 16:00 - 16:20

John Cooper Works

Mini is just a small, cute city car for women – that is a widespread cliche, but not really true. There is a Mini model that has racing in its name. The Mini John Cooper Works is named after racing veteran and Mini tuner John Works and really lives up to its name. Plus: Tuning host Lucy visits Akrapovic in Slovenia, the leading manufacturer of exhaust systems for bikes and premium cars.

26.09.2022 16:00 - 16:20

Day of Thunder

Today we are in Magdeburg in Germany at the aerodrome at the 1/8 Mile Race and whether I will race in the 1/8 mile race or not? - You will see right now in the 'Day of Thunder'.

27.09.2022 16:00 - 16:20

Wiesmann MF 5

Brabus from Bottrop in Germany is the world's largest independent automobile tuner. If you are on the search for exclusiveness and like to have power than you would get from AMG, they have the perfect car for you. Plus: Tuning takes a look at the Mercedes C 63 AMG Coupé Black Series and MF5 GT from Wiesman, which is a Porsche chaser with BMW M power.

28.09.2022 16:00 - 16:25

Monster Tuning

The Monza Rally Show is a true classic amongst drifting shows. Since 1978 motorsport stars meet on the legendary Formula One course in the Italian city of Monza and hold onto the fly-off lever. Patron and MOTOGP star Valentino Rossi and his guests offer the fans an unforgettable show. Also on this episode: The Mercedes G-Class becomes a special off-road vehicle 'ORC Bull'. No part of this ultimate hunting vessel for the toughest terrain remains untouched. Plus: A Mini gets turned into a racing car for the Rally Dakar. Rally pro Stephané Peterhansel explains the basics of race tuning, when he shows his Mini Rally-Countryman.

29.09.2022 16:00 - 16:25

Tuning Expo Saarbrucken, Germany

Extreme, more extreme, Tuning Expo! Already for the eight time an event of a class of its own takes place in Saarbrucken. For the fair in the border triangle all the European bolides come along.

Nitrolympics

Der letzte Samurai trifft Leon den Profi - die Themen heute bei Tuning: Mehr Druck für den MX-5! Turboaufladung und 204 PS. Das Testteam gibt Gas. Nitrolympics - bei der wilden Beschleunigungs-Show treten sogar straßenzugelassene Autos an. Wir haben zwei begleitet. UND: Angriff auf die Lachmuskeln: Comedy Star Norbert Heisterkamp stellt seinen über 300 PS starken Seat Leon Turbo vor.

Porsche Is a Religion

Porsche is a religion. The persuasions are: punk, tech and race. Porsche punk, collector and tuner Magnus Walker is the face of this movement. He preaches individualism for historic cars. Tech is personified by Alois RUF since 1983. As an manifestation of the tech movement, the RUF RT 35, which is based on the Porsche Turbo, puts an additional 70 hp to the streets. And Porsche itself has the ultimate track tool for the racers amongst the believers. GT3 RS is the codeword in order to be allowed entry to the motorsports paradise once and for all.

Eco-Tuning

Tuning doesn't always have to be a sin. For its i8, BMW combines the electric future with fuel saving qualities into a spacey future tech mix. But can this concept amaze experienced petrolheads? Plus: Saving fuel by increasing the power. What first appears to be a contradiction, has to proof itself in a practical test. The 'Race Chip' is tested on a 3000 kilometers track. Furthermore: What use does the switchable performance increase from DTE Systems have? Patrick Simon is looking for the additional power in Norway.

All-American Heroes

They are the automotive icons from America: Chevy, Ford Mustang and Corvette. They are extremely popular with the members of the tuning and refining community. They guarantee their owners finest V8 sound a true feeling of freedom. Fans of historic racing cars and rockabilly pay homage to their heroes at the Race 61. Plus: Tuning fathoms the history of the Ford Mustang from the very first to the latest model. It's a wild herd of Mustangs that just waits to be unleashed on the streets. And when all horses are captured again, Tuning releases the Corvette Z06 with the collective power of 659 horses.

Porsche Garage and Chip Tuning

THE STABLE is the only Porsche garage in San Francisco for historic 911 models. Mike Fonfora put Marco Wendlandt's new Porsche 911 to the acid test to make sure, that Marco isn't disappointed when he sees his treasure for the very first time. The Chip Tuners from Race Chip have improved the Porsche Macan. The smallest SUV from Porsche offers now 480 hp, which are an additional 80 hp compared to the production model. Performmaster enhanced a power machine, too. Their Mercedes C 63 AMG T-model comes with an output of 612 hp and reaches a top speed of 310 km/h.

Magic NumberThree

Want an everyday car with extra power under the bonnet? The BMW 3-Series, Nissan 370 Z or Citroen CS DS3 are rather average cars. But as M-version, Nismo or Musketier, they get wild and become really powerful. While the Bavarian competitor comes with an output of431 hp, the Nismo from Japan offers an output of 344 PS. The Citroen musketeer on the other hand is as strong as 222 French horses.

Stars of AMG

Mercedes' tuning company AMG starts its own battle of the stars - at least when it comes to horsepower. The C63 AMG, E 63 S AMG and S 63 AMG outdo each other with their performance data. AMG stands for Aufrecht, Melcher and Großasbach - the founders' names and the founding site. But you could also read it as absolute motoring geniuses, because all stars of AMG offer ultimate driving pleasure.

GTs

GT used to stand for 'Gran Turisme', high performance racing cars for long-distance races. Today, FIA passes regulations for several GT classes. Car makers offer GT models as 'the icing on the cake' of their model ranges, too. Mercedes even names a model GT and tops it all off with the GT S. Porsche knows to excite with a GTS as well, while J-Sport turns the Subaru GT 86 into a power machine.

World of M

The M GmbH is BMW's very own tuning company. But they do not only improve the performance under the bonnet. The chassis, brakes and the entire body have to visit the M gym as well. Lose those extra pounds, enhance the look, get more powerful and make some noise: the training is not easy, but well worth it. The results: the M4 with 431 hp as well as the M5 and M6 Grand Coupe with 560 hp each.

Desert Pros

In Ron's Garage antique scrap piles from the desert get turned into rolling pieces of art in accordance with customer specifications. If you want to cross the desert, Mercedes has the perfect vehicle. The G class converted into an ultimate survival dream: the G 63 AMG 6x6 with six driven and independently suspended wheels. The Brabus B63 based on the G 63 AMG looks almost slender in comparison.

G-Power M5

At the time of its introduction, the G-Power Hurricane RS Touring holds the title for being the fastest estate car in the world. Professional race driver Niki Schelle checks the car out. Plus: The Austin FX4 is better known as London taxi. One example makes its way to the Nuerburgring with four crazy guys on board, while Tuning takes a look at the Artega GT.

Opel Kadett C Coupe, Part 1

The crew at BSG Racing is familiar with spectacular conversions. Dirk Hattenhauer and his boys have already refined a lot of cars. Now they perform a special project. They want to refurbish an old Opel Kadett C Coupe. But it's not meant to be an ordinary job for them. Dirk wants to create the most spectacular custom car of the entire European tuning scene.

Gemballa

Gemballa has been known as a high-class tuning company for more than 30 years. Their focus is on Porsche cars, but they also improve other high-end brands like Ferrari. Tuning checks out the Gemballa Mirage GT, which is based on the Porsche Carrera GT. Plus: Irmscher turns the Chevrolet Camaro into the Irmscher Camaro i42.

Erfurter Speedays

Die Erfurter Speedays - Treffpunkt fürs Partyvolk und Speedjunkies. Fette Beats, dröhnende Motoren und stets der Geruch von Benzin und verbranntem Gummi in der Luft. Zum ersten Mal in der Geschichte des Motorsports wird im Rahmen der diesjährigen Speeddays ein Rennen zwischen den besten Fahrern Deutschlands aus 1/4-Meile Sprint und Bergrennen ausgetragen. Beim ADAC-Rennsteig-Bergrennen in Winterstein findet die Hinrunde für den spektakulären Kombinationspokal statt.

Brabus

We are at Brabus, the largest independent automobile tuner. Here you can find over 9,000 HP - just wait and see for yourself, here on 'Tuning'.

Remus

The company Remus was founded more than 20 years ago and is located near Graz, Austria. On 36,000 square meters sport exhaust systems for many different cars and motorcycles are manufactured.

Red Gold Dream

This years motto of the Conti Tuning Day is 'power sedans' and Tuning host Lucy examines the bolides carefully. Plus: The McLaren SLR is the masterpiece of Mercedes, a super sports car among all sports cars. Only 3.500 units have been produced. Tunings showcases the most expensive SLR in the world, which outshines all other SLR models.

Bilstein

Tuning has given away the ultimate Bilstein B12 sports suspension to one lucky viewer. Lucy visits the winner in North Rhine-Westphalia and accompanies him, when his prize gets installed in his Volkswagen Golf GTI. Plus: Lucy and her lucky winner take a look around the shock absorber production plant in Eppingen and find out, how sports suspensions kits are built.

Histocup

Today, the first race at the new Red Bull Ring takes place. Yes, not only is it a super day but there are some crazy cars here at the Histocup.

Tuner Grand Prix

Today we are at a special event at the Hockenheim Ring in Germany. Because, for over 20 years, the best tuners and drifters in Europe have come here to take part in the 'Tuner Grand Prix'. Enjoy!

German Race Wars

Visitors from more than 20 countries attend the German Race Wars, a quarter-mile race for professional private tuners. Fans don't mind which kind of cars line up at the start, you just need to present perfect driving skills. Plus: The Mini John Cooper Works is the racing version of the Bavarian speedster. Arden takes the little racing gnome and turns it into the Arden Mini AM3.

Chevrolet Camaro

Mechatronik is a specialist for vintage cars from Mercedes. Since 1997 the team of engineers, electricians and mechanics attends to restoration and ennoblement of the classics. So the oldies become really fancy drives! Plus: Tuning tests the Nissan 370 Z, which is a direct competitor to the Porsche Cayman, and reviews a real American muscle car: the Chevrolet Camaro.

XS Car Night

Once a year tuning fans from all over the world meet in Dresden for the XS Car Night. When the lights go out in the open, here they start to shine. On an area of 35.000 square meters the visitors can marvel at hot cars – and hot women. Plus: Tuning checked out how you can use our own OBD equipment to get data from your cars.

Rust'n Roll

Don't get fooled by the rusty bodyworks and old junk. The Rust'n Roll is not a simple junkyard, but an important festival for lovers of retro cars und so called rat look cars: really old and rusty cars. The older and rustier the cars look the more beautiful they are considered by the visitors of Rust'n Roll. Tuning introduces you to this car meeting of a special kind.

Nitrolympx

The Nitrolympx is the biggest international drag race event in Europe. Every year 30,000 - 35,000 visitors attend the festival to watch a highly explosive mix of action, show and extreme acceleration. About 300-350 drivers take part in any of the classes that the Nitrolympx has to offer. Tuning pays the Nitrolympx a visit and takes a look behind the scenes.

IAA Frankfurt

The IAA in Frankfurt - the largest car exhibition in the world. More than 900 exhibitors present their latest models this year in halls and on free standing areas. Here one can already be impressed by the trends of tomorrow.

SKN Dyno Day

German Tuner SKN organizes the so-called Dyno Day, an event where speed-junkies can test how much power their cars really have. Tuning meets Freddy who takes the chance to put his Chevrolet Camaro on the dynamometer. Plus: Tuning checks out the Mercedes E 500 Coupe after it was refined by Lorinser and visits Raeder Motorsport.

SLS AMG Roadster

Two years after the premiere of the SLS AMG Gullwing, Mercedes introduceses an open roadster version of the model. Tuning takes a look at the roadster and meets a driver of the regular Mercedes SLS AMG who tests out his car at the Nuerburgring Nordschleife. Plus: Tuning visits the Custombike. In four halls over 1,000 motorcycles from all divisions are on display.

Nicki Lauda im 98 PS Smart Brabus

Edeltuner und Werkstuner: Immer mehr PS, immer besserer Sound, immer tiefere Fahrwerke, es gibt keine Limits. Das edelste, was Tuning zu bieten hat. Tipps und Tricks rund ums Tiefer- legen, Reparieren und Aufmotzen. Wir zeigen, was man darf und wie man¿s macht. 650 PS. Über 300 km/h Spitze. Das Team testet den komplett umgebauten Mercedes SL von FAB Design. Echter Männersport ¿ egal ob alter VW Polo oder Eigenbau-Buggy mit 400 PS, beim StockCar Rennen gibt es keine Regeln.

Street Mag Show

Once a year the American Classic, Custom and Hot Rods meet at the Street Mag Show. Not in Michigan however, but on the A3 between Wuerzburg and Erlangen in Germany.

SEMA Highlights

The motherland of V8 engines is also home to the raddest auto show in the world. At SEMA in Los Angeles, car makers and customizing shops present their hand-finished automotive treasures. All big names from the tuning scene come together for this event. Be it the legendary Ryan Friedlinghaus of 'West Coast Customs' fame or off-road race driver Casey Currie: They all find inspiration at SEMA. MOTORVISION TV talks to the biggest names in the tuning scenes and shows the most spectacular cars of the SEMA.